Recipe - Sweet Potato Chili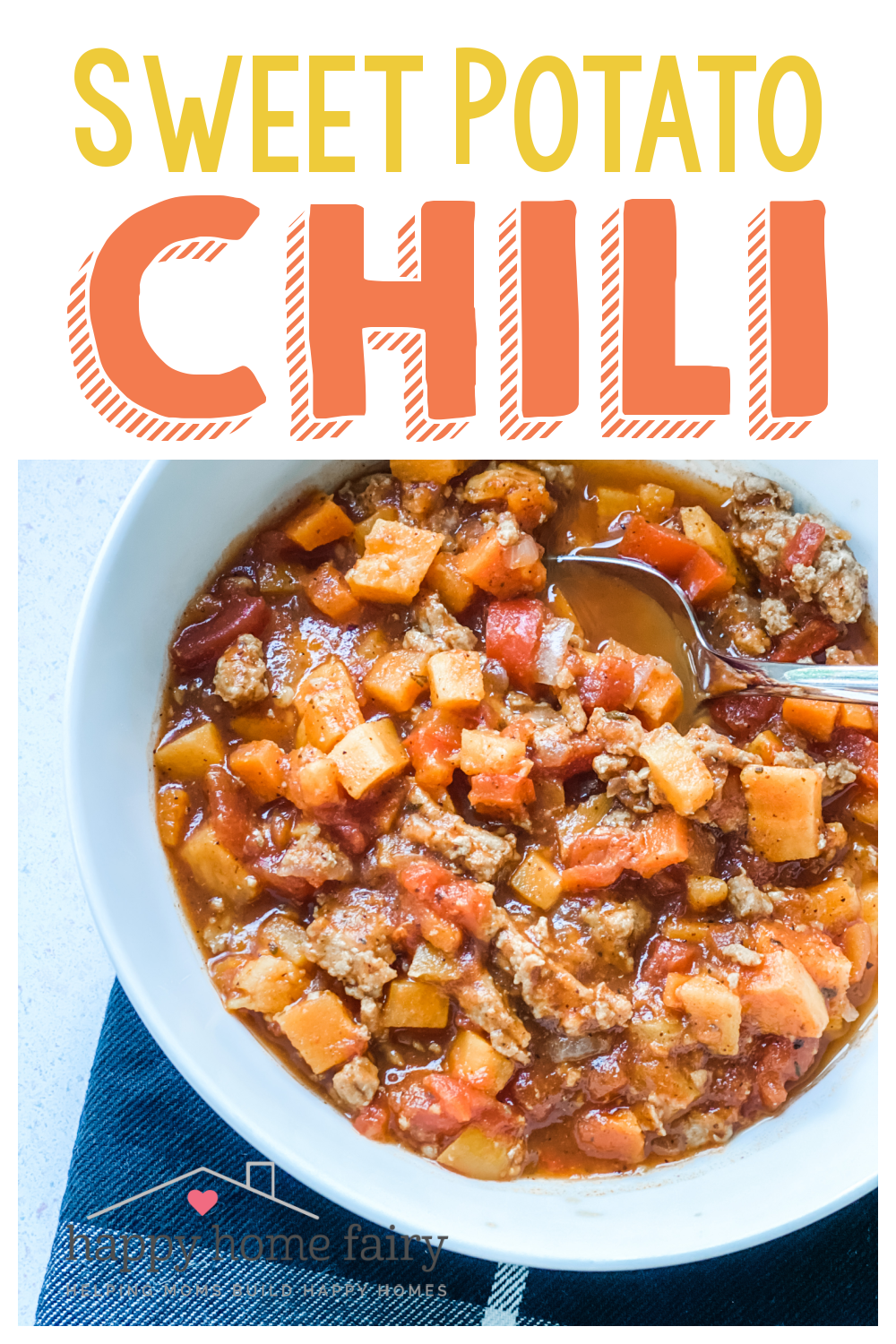 1 lb ground turkey (or ground beef)
1 half yellow onion, diced
1 tsp sea salt
1 red pepper, diced
1 yellow pepper, diced
1 cup diced carrots
5 cups peeled and diced sweet potatoes
2 cloves garlic, minced
28 oz diced tomatoes
28 oz tomato sauce
1 cup chicken stock
2 T chili powder
1 T all-purpose herb seasoning
1 bay leaf
1 tsp sea salt
Saute the onion in a little bit of olive oil for 1-2 minutes, until fragrant, in a large pot.
Add ground turkey and sea salt. Cook completely.
Add all other ingredients.
Cook for 30 minutes on medium-low or on low for longer.
Remove the bay leaf when it is time to serve.
Top with sliced avocado, sour cream, or other toppings. Serve with warm corn muffins.
Recipe by
Happy Home Fairy
at https://happyhomefairy.com/recipe-sweet-potato-chili/