Honey-Pecan Snack Mix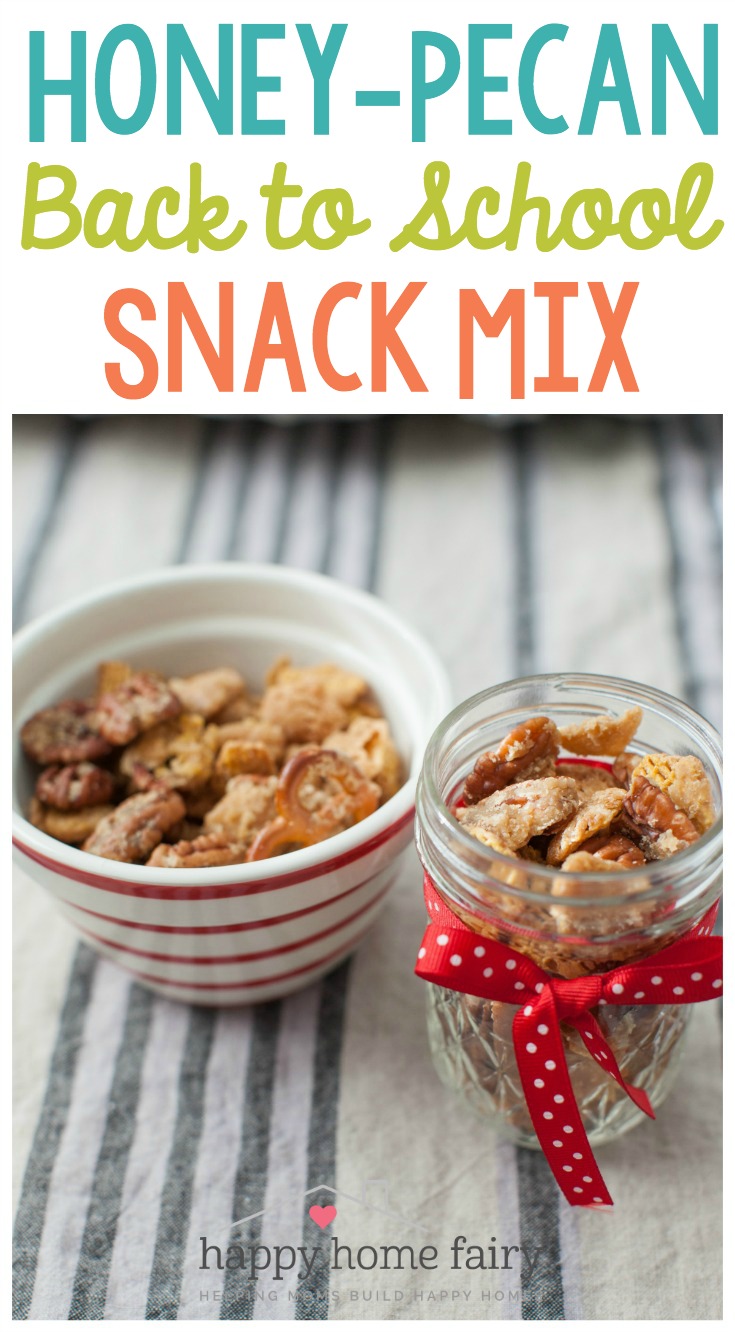 ½ cup plus 3 T butter
1½ cup brown sugar, packed
½ cup honey
2 tsp vanilla extract
10 cups bite-size crispy corn and rice cereal squares
4 cups pecan halves
2 cups mini pretzels
Bring butter, brown sugar, and honey to a boil over medium heat in a heavy saucepan; boil for 5 minutes.
Remove from heat and carefully stir in the vanilla extract.
Combine remaining ingredients in a large, disposable lightly buttered aluminum baking pan.
Pour brown sugar mixture on top and stir gently.
Bake at 250 degrees for one hour, stirring every 15 minutes.
Pour out onto a sheet of aluminum foil that has been sprayed with non-stick vegetable spray; cool.
Break apart.
Store in an airtight container.