Italian Crescent Casserole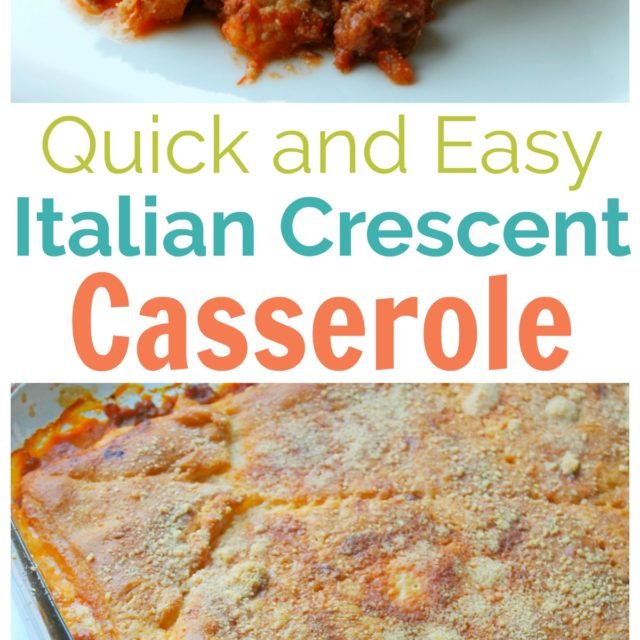 2 lbs ground beef
1 onion, chopped
16-oz. jar spaghetti sauce
8-oz. package shredded mozzarella cheese
8-oz. sour cream
8-oz. tube refrigerated crescent rolls
2 T butter, melted
½ cup (or less) grated Parmesan cheese
Brown meat and onion in a large skillet over medium heat; drain.
Stir in sauce and simmer for about 10 minutes.
Place beef mixture in a greased 13"x9" baking dish.
Combine mozzarella cheese and sour cream; spoon over mixture in pan.
Unroll crescent rolls, but DO NOT SEPARATE; place on top of mixture in pan.
Drizzle rolls with melted butter and sprinkle with Parmesan cheese.
Bake at 350 degrees for about 30 minutes (or until bubbly and golden).
Recipe by
Happy Home Fairy
at https://happyhomefairy.com/recipe-italian-crescent-casserole/