Slow Cooker Pepper Steak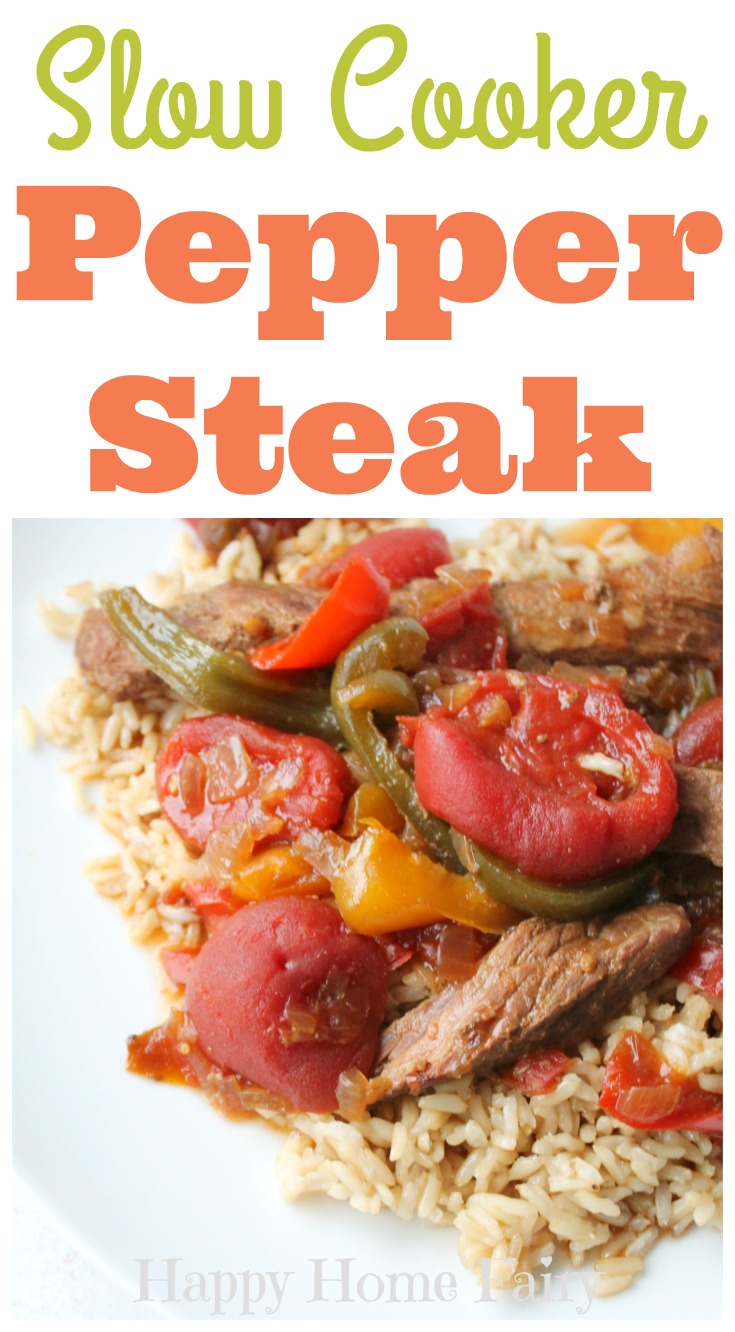 2 lbs beef sirloin, cut into bite-sized strips
½ cup onion, chopped
2-3 peppers, thinly sliced
Garlic powder, to taste
1 cube beef bouillon
1 T cornstarch
¼ cup hot water
14-oz can stewed tomatoes
3 T soy sauce
1 tsp sugar
1 tsp salt
Sprinkle beef with garlic powder and brown in oil over medium heat. Transfer to slow cooker.
Mix together bouillon cube and hot water until dissolved. Stir in cornstarch until dissolved. Pour over beef mixture.Stir in remaining ingredients.
Cover and cook on LOW setting for 6-8 hours, or on HIGH for 3-4 hours.
Serve over rice or couscous.