Cheddar Biscuits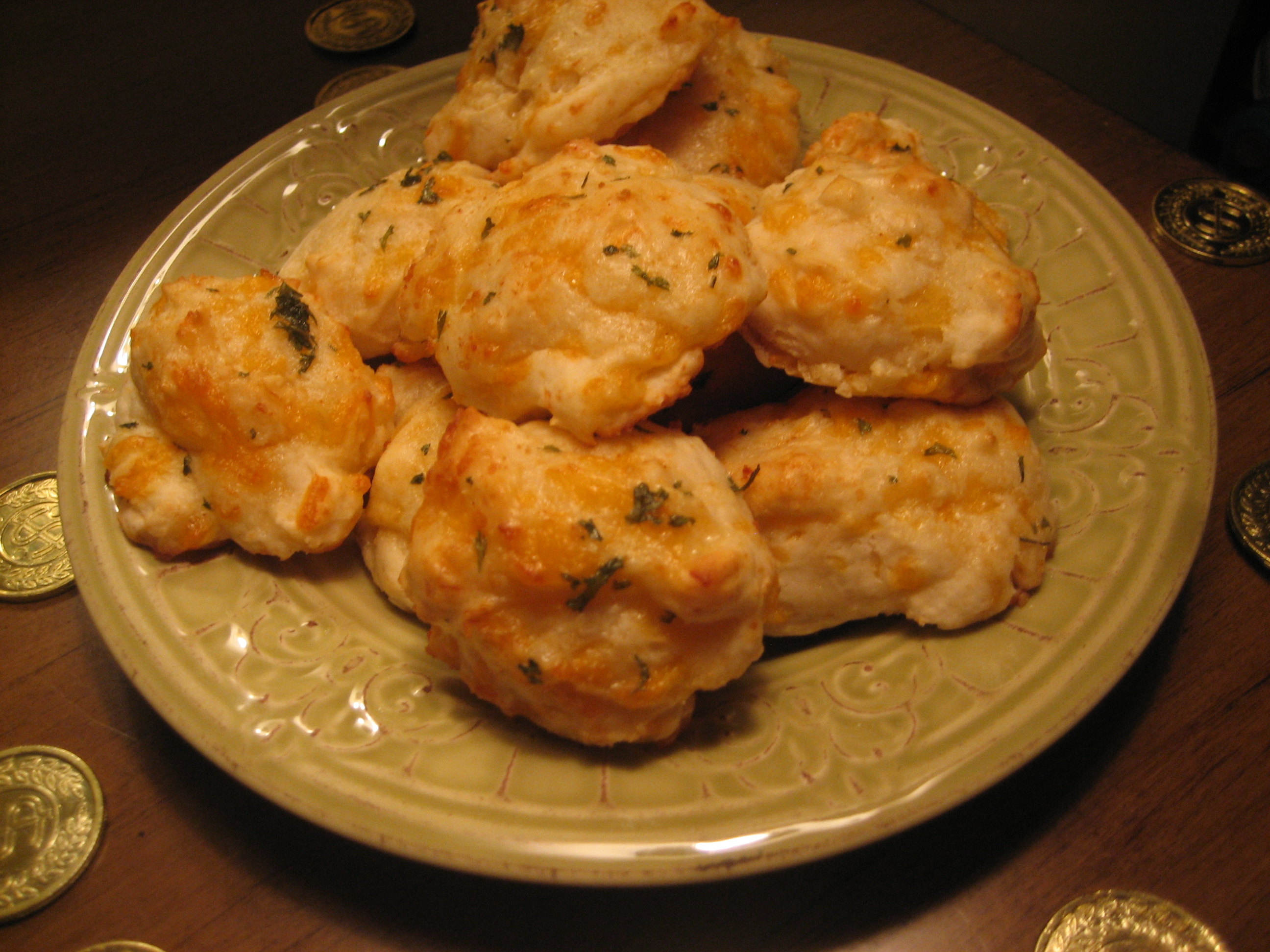 1¼ cup biscuit baking mix
½ cup shredded Cheddar cheese
½ cup water
¼ cup butter, melted
¼ tsp garlic powder
¼ tsp dried parsley
Combine biscuit baking mix with cheese in a small bowl.
Add ½ cup water.
Stir just until combined and slightly moistened.
Drop dough by tablespoonfuls onto lightly sprayed baking sheets.
Bake at 400 degrees for about 10 minutes or until firm and beginning to turn golden like Leprechaun treasure.
Mix butter and seasonings in another bowl.
Brush biscuits with butter mixture using a pastry brush. Serve warm.